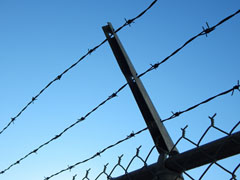 It's a scene you'd expect to see from Netflix's hit series Orange is the New Black. Prison guards storm inmate cells simultaneously to conduct a shakedown. Except in this case, it's not a show. It's real life and it has happened at several facilities overseen by the Mississippi Department of Corrections over the past couple of months.
The MDOC's goal? Combat contraband behind bars.
And it's not just the MDOC. Many prisons and correctional facilities have emphasized confiscating contraband as one of their top priorities.