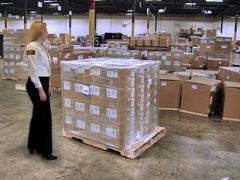 A new year means another year of security training. The thought of recurrent training usually re-enters the minds of training managers and administrators at this time of year. Sometimes seen as an overwhelming process, the anticipation of rolling out another year of security training to personnel can be stressful.
It's not always easy to coordinate but if you know the basics and have the right tools, it can be much easier than anticipated. And when the time comes, you'll be able to handle a compliance audit like a pro. First, let's get down to discussing the basics of recurrent security training.
What is Recurrent Training?
Recurrent training occurs after personnel have completed in-depth, initial training teaching the importance of security and the individual's role. It also introduces processes, procedures, and screening equipment used on the job. Recurrent training provides a refresher on these key concepts and presents any new information including the latest risks, threats, and concealment techniques. Recurrent training cuts considerable time off of training since it serves as a refresher on topics personnel are already familiar with.
Frequency of Recurrent Training
Recurrent training is administered based on a company's internal policies which are either more stringent or directly fall in line with government regulations. Most often, recurrent training is required every six months or on a yearly basis depending on the type of security training program.
Recurrent training periods are important to monitor. If you are not aware of them, you run the risk of having certifications lapse. Non-compliance results in fines and penalties from regulators. In addition to this, staff will have to undergo the more intensive, initial training once more.
Best Practices
Be sure to understand each training program you manage. Personnel with different job responsibilities may require different training programs. Even those with supervisory responsibilities may be required to complete additional training beyond that of a typical employee. Therefore when it comes to administering recurrent training, understand all the requirements for each student – baseline training, OJT, hands-on training, additional supervisory training, minimum time requirements, etc.
Stay one step ahead of recurrent deadlines. Keep track of when all personnel complete initial training because that date dictates when recurrent training must be completed by. Once you have everyone's recurrent deadline date noted, create a list of names for every month in which personnel are due for recurrent. Then in the month prior, notify all in this group about their approaching deadline. For example, everyone due for recurrent training in February would be notified in January. For those with a large number of students, an automated email notification system to handle this would be ideal.
Be sure to give staff ample time to complete training. It's likely that personnel will have to fit training into their busy schedules. With this, some personnel may need to or prefer splitting training into multiple sessions rather than receive all the information at once. Also keep in mind every student learns at a different pace so give students a reasonable amount of time to absorb the information.
In Case of an Audit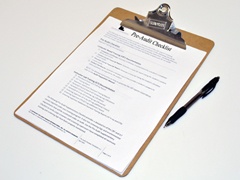 Prior to an audit, you must know a few things first. Be familiar with how your training is laid out and what information you may be asked to provide during an audit. For example, you may be asked to provide training records for specific personnel. Be sure you know how to pull records from the training system including archived records, tests, and certificates of completion. If some items are not in electronic form, you must know exactly where to retrieve hardcopy records from. A pre-audit checklist listing every document you would need for compliance would prove very useful.
You may be asked how your training program complies with specific government regulations. Providing course syllabi and compliance matrices demonstrating this mapping is vital. For example, a line from one of these compliance documents might read: Regulation 6.30.2 stating XYZ is satisfied by Training Objective #12 on Pages 7-9 in Course ABC. This level of detail in proving compliance is essential in an audit. It demonstrates to the auditor that you take training seriously, your company is well-organized, and the process in place to ensure compliance is highly respected.
Conclusion
Understanding the fundamentals of your training program and how to best administer recurrent training is critical. For additional best practices to boost success during security training audits, check out our previous blog post. Post any comments you may have below.