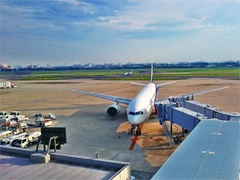 Governments are the last line of defense when it comes to shaping policy concerning aviation security. Since there is no overarching global regulator to oversee all governments in every country, the handling of aviation security policy ultimately comes down to individual governments themselves.
As a result, the aviation industry faces challenges related to individual governments and how critical aviation security issues are handled by each. Industry desperately needs governments to overcome these obstacles in order to have a more secure and effective aviation market. Let's discuss some governmental challenges in the aviation sector.
Global Security Standard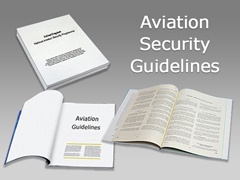 There is a lack of a global standard for security. While there are industry suggestions published by entities such as the International Civil Aviation Organization (ICAO) and the International Air Transport Association (IATA), these organizations have no power to directly enforce their recommended standards and practices on individual governments. Still, all countries must find a way to unite and strive to achieve the same universal baseline level of security regardless of membership to international organizations or not. The risk of losing passengers, aviation crew, cargo, and infrastructure is nothing to take lightly.
Government to Government Cooperation
When one country enacts a new security policy or policy update, there has to be some level of coordination with other countries affected by the action. Working out details of international policies ahead of time ensures enough resources will be allocated and the new process is clear to all entities involved. When they are not, passengers, aviation professionals, and the entities in between (including airlines) suffer the consequences.
Information Sharing
Along with government to government cooperation, comes info sharing. Currently, we are still not at a point where information is shared freely amongst one another. Lack of information sharing in the aviation industry is problematic. Knowledge gained of the latest risks, threats, and concealment techniques should be available to other governments needing to know. Since these often lead to revised security policies, cooperation among entities is required to guarantee security issues are addressed efficiently and in a consistent manner from country to country. Effective information sharing can save countless lives.
Technology to Market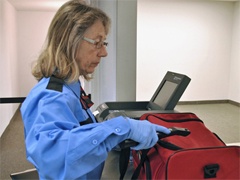 Pushing new security screening equipment to market is an important task. The latest innovations and technological advances accelerate the screening process and assist with countering new threats. Governments must be supportive of equipment manufacturers and encourage constant research and development. They must expedite the process of getting detection equipment to market quickly. In addition, if governments worked together to establish a global certification system, redundancy of equipment certifications could be reduced dramatically. We must get ahead of threats as much as possible and government support for bringing technology to market can help with that.
Trusted Traveler Program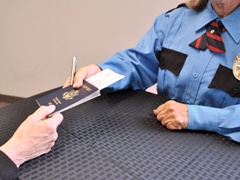 Trusted traveler programs are a useful tool to reduce queue times at the airport by vetting low-risk individuals in advance. These programs have been successful and governments need to establish more of them. Governments must work together to connect individual programs into a universal database. If information about trusted travelers is shared amongst each other, passengers would likely experience a seamless screening process anywhere in the world, airports would be able to deliver quicker throughput, and more time could be spent countering known risks. An overarching trusted traveler database would be extremely advantageous.
Conclusion
Due to the lack of a global regulator, the burden of aviation security rests upon individual governments of each country. Because of this disparity, there are a handful of governmental challenges presented to the aviation industry. What additional challenges does the aviation sector face? Send in your comments below.