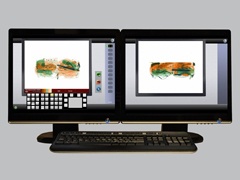 Use of X-ray systems to scan belongings, mail, and cargo is widespread and can be particularly prominent depending on which industry you work in. To be proficient in detecting prohibited goods and dangerous items, constant practice over time is needed.
Organizations utilizing X-ray equipment know how crucial it is to provide screeners with this type of continuous training, especially as items and threats change constantly. That's why they turn to X-ray simulators to supplement operator training. Let's explore four fundamental characteristics of a quality X-ray simulator.
1. Functions Similar to the Actual System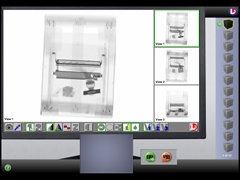 A quality X-ray simulator should emulate the real system. The control panel's buttons should be accurately depicted and labeled in the simulator just as the actual system displays it. The buttons must also mimic the same functionalities the system has.
This includes typical Color, Black and White, Organic, Inorganic, Grayscale functions along with Zoom, and any other distinct features of the system such as Pseudo, Hi-Mat, High Penetration, Sharp, and multi-view.
A generic simulator without unique functionality may suffice, but manufacturer-specific X-ray simulators provide a better learning experience. With detailed simulators, screeners gain familiarity with the system's control panel, its functionality, and the interface – making the transition from simulator to actual machine easier.
2. X-ray Images and Threats Apply to Your Industry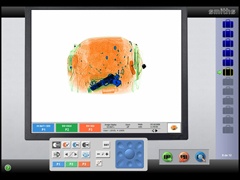 A quality X-ray simulator takes into account your specific industry. If your facility screens cargo and large shipments, you don't want to see X-ray images of airport luggage in the simulator. If your facility screens personal belongings at a courthouse, you don't want to see X-ray images of mail and packages.
A quality X-ray simulator will also take into account the threats specific to your industry. If you are screening cargo, guns are generally not considered a threat. On the other hand, if you are screening cabin baggage for a passenger flight, guns are considered a threat.
In order for training to be beneficial to your screeners, the types of X-ray images and threats seen in the simulator must be true to the industry you work in.
3. Image Library is Rich, Diverse, and Flexible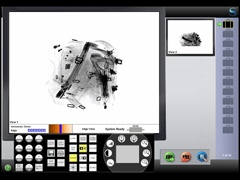 Quantity of X-ray images matters. A quality simulator must contain a large quantity of X-ray images for screeners to practice and review. Too few and you run the risk of screeners memorizing images through repetition, resulting in screeners who are not actually prepared for an operational setting.
Diversity of X-ray images also matters. A quality simulator must have variety within its image library in order to challenge screeners. There must be a mix of innocent and non-innocent images as well as different types of containers, items, prohibited items, and threats. This results in varying degrees of difficulty and exposes screeners to a wide variety of X-ray images.
A quality simulator will also have the ability to expand its image library. Image packs can be added to refresh the current library or if you've saved your own X-ray images on the job, they can be processed and added to the library for use in the simulator.
4. Follows Your Standard Operating Procedures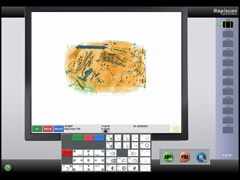 Procedures for handling scanned items differ from industry to industry. What may be allowed through an airport security checkpoint may be considered contraband at a correctional facility. That's why a quality simulator will already have standard operating procedures (SOPs) configured for key industries.
If your organization's procedures deviate from this, the image library can be modified to fit your specific training needs. As a result, simulator training will align with internal operating procedures used by screeners in real life situations.
When screeners make an error in the simulator course, the training can identify what was done incorrectly and give immediate feedback. This reinforces learning and gives screeners the opportunity for further review and reflection.
Conclusion
A quality X-ray simulator helps screeners understand the X-ray system's control panel and its functionality. It tests screener learning and challenges them with a variety of X-ray images specific to your industry. A quality X-ray simulator prepares screeners to perform on the job and gives you flexibility to customize training where needed.
What other characteristics do you look for in a quality X-ray simulator? Let us know below.