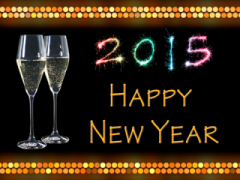 Happy New Year to all and welcome to the Safe Passage Security Training Blog! We are excited to start off 2015 by launching our new blog. With this blog our team's goal is to generate posts that establish a connection, provoke thought, and encourage interaction.
Our blog posts will be authored by various team members at Safe Passage along with industry partners and will cover a wide range of topics including:
Industry and Current Events
Training Problems and Solutions
Regulatory Compliance
Student Learning Experience
We'll offer best practices, tips, and tools to support your security training efforts. We can't wait to have you involved either. If you connect with any of our blog posts, we want to know about it. Leave comments to let us know your thoughts. Share interesting posts with friends and colleagues.
… Now go on and enjoy New Year's Day!
All the best,
The Safe Passage Team