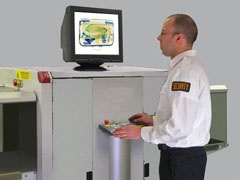 Currently, X-ray systems are in their most stable form. They have become a proven security screening technology and are used in many markets around the world including transportation, critical infrastructure, and ports & borders.
Until X-ray equipment manufacturers invent a groundbreaking way to revolutionize the X-ray machine and push it to the next level, today's X-ray systems will continue to dominate the security screening industry.
Background on X-ray Systems
Many companies have integrated X-ray detection into their daily screening processes. X-ray inspection systems are used to screen belongings, baggage, parcels, and cargo at buildings, warehouse facilities, checkpoints, and more. The technology holds up well against time and is widely accepted by the mainstream security screening industry.
Astrophysics, L-3 Communications, Morpho Detection, Rapiscan, and Smiths Detection are only a handful of X-ray equipment vendors existing in the industry. Their X-ray systems are all setup differently and their imaging software is unique.
X-ray equipment come in varying sizes - from small machines screening incoming mail at a correctional facility to medium-sized systems screening air cargo bound for passenger flights to large systems screening cargo containers at a port. The features of each X-ray system also vary. Along with the typical imaging features, many vendors provide extra image enhancement functions unique to their machines only. Many systems even support multi-view display to give X-ray operators alternative perspectives on scanned items.
X-ray Security Screening Industry to Grow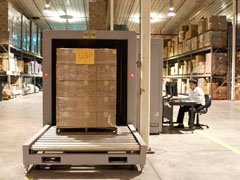 Original equipment manufacturers are always looking for ways to reinvent the X-ray machine and introduce new types of X-ray screening technology. The latest innovation is 3D X-ray systems which will require training to transition from 2D to 3D X-ray interpretation. 3D technology is constantly improving and gaining traction, but has not yet become as universally adopted as the conventional X-ray systems leading the industry today.
According to a Homeland Security Research Corporation (HSRC) report conducted last year, revenue for the global X-ray security screening industry is forecasted to grow from $1.6 billion in 2013 to $2.6 billion by 2020. Three main drivers expected to boost this growth are:
The expansion of Asia Pacific secured facilities and aviation security markets
The replacement of more than 40,000 outdated X-ray systems
Despite research and development, no modality exists on the horizon to competitively challenge the cost-performance of X-ray based screening technologies
Summary

As a result, technology vendors will continue to produce conventional X-ray equipment to satisfy market demand. Incremental changes will be implemented into systems to give security screeners better methods and tools to screen items. Manufacturers will also continue to look for innovative technology to advance traditional X-ray technology.
Whether for conventional X-ray systems or the latest breaking X-ray technology, security training will remain imperative. Equipment training can provide X-ray screeners with detailed knowledge of the system and the skills necessary to be successful on the job.
What are your views on X-ray technology as it relates to security screening? Let us know your thoughts in the comments section.