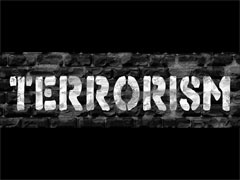 There are many threats that exist in our world. One of which is terrorism. Terrorism is the use of violence and intimidation in the pursuit of political, social, or criminal gains. International terrorism and domestic terrorism both fall under this umbrella.
Recently though, it seems as if domestic terrorism has been on the rise. We hear more and more about homegrown terrorists causing devastation within their own nation. The threat is all too real and it's happening right here in your own country.
What Is Domestic Terrorism?
The US Federal Bureau of Investigation (FBI) defines domestic terrorism as activities with the following three characteristics:
Involve acts dangerous to human life that violate federal or state law;
Appear intended (i) to intimidate or coerce a civilian population; (ii) to influence the policy of a government by intimidation or coercion; or (iii) to affect the conduct of a government by mass destruction, assassination, or kidnapping; and
Occur primarily within the territorial jurisdiction of the country.
Terror Attacks In the News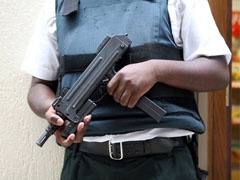 Most recently, an act of domestic terrorism occurred in Orlando, Florida where a man gunned down 49 people at Pulse nightclub. He claimed allegiance to the Islamic State multiple times during the attack, but authorities believe he was working on his own. The attacker was born and raised in the US.
Earlier this month, an attack in Tel Aviv, Israel took the lives of four Israeli citizens at a restaurant in an upscale neighborhood. The two gunmen were of Palestinian descent and came from territories occupied by Israel. Officials believe the men may have been affiliated with terror group, Hamas.
In March of 2016, a series of bombings at Zaventem International Airport and Maelbeek metro station took the lives of 32 people in Brussels, Belgium. Multiple attackers were involved - some of which were born and raised in Belgium.
In November of last year, a series of coordinated attacks around Paris, France left 130 people deceased. Gunmen and suicide bombers charged a concert hall, a stadium, restaurants, and bars. Most of the Paris attackers were French nationals.
Social Media As A Tool

Social media has become an instrumental asset for extremists wanting to radicalize and recruit new members. Authorities from all around the world are monitoring social media and internet activity of those recruiting as well as of those showing interest and sympathy. Companies like Facebook and Twitter do their own monitoring and have been removing accounts that have been red flagged.
Terror groups and radicals use social media to spread the word and their beliefs. They connect with and encourage sympathizers to conduct lone-wolf attacks in their own country to help further the global cause. There is no clear cut path to becoming an extremist. That's why we see so many examples of people with very different backgrounds compelled to become a homegrown terrorist.
Conclusion
Authorities are doing what they can to discourage and prevent terrorism from happening. The reality is that we will most likely deal with the homegrown terrorist threat for years to come as they find new and improved ways to carry out attacks in our country. What can be done to stop this rising trend of domestic terrorism? Tell us what you think.

Definition Source: https://www.fbi.gov/about-us/investigate/terrorism/terrorism-definition