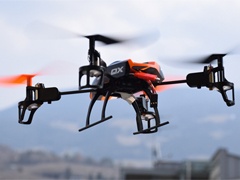 Unmanned aircraft systems (UAS) and unmanned aerial vehicles (UAV), commonly referred to as drones, are increasingly gaining attention. Military use of drones has already been in operation for years. Regulations for commercial use of drones are currently being pushed by businesses. Recreational use of drones is on the rise among consumers.
It may be a sensitive topic, but these drones all share airspace with other military and civil aircrafts. Yet, no firm regulations and enforcement of regulations exist on a global scale for the aviation industry.
The General Guidelines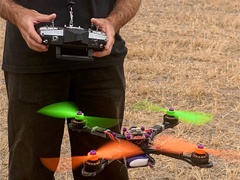 Guidelines for using UAVs differ depending on which country the unmanned aircraft is being operated in. Some guidelines exist regarding the maximum weight the aircraft can be, the maximum height it can go, if a permit or registration is needed, and the areas in which it can and cannot fly. Many aviation authorities rightfully ban these unmanned aircrafts from flying near airports.
The UK Civil Aviation Authority (CAA) has even launched a drone awareness initiative to target the increasing number of recreational drone users. Guidelines include:
Keep your drone within your line of sight
Always fly your drone away from aircraft, helicopters, airports, and airfields
Use common sense and fly safely
Concerns about Safety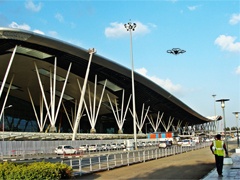 Drones are becoming more affordable and readily available for mainstream consumption. Individuals operating unmanned aircrafts with little knowledge of aviation rules could potentially be putting others at risk. The main concern is that a mid-air collision could cause considerable damage to a military or civil aircraft.
Last week, a Lufthansa airplane carrying 108 passengers and four crew members nearly collided with a drone over Piaseczno, Poland as it was preparing to land. In April, a quadcopter drone almost collided with a Virgin America aircraft at Dallas Love Field Airport in Texas. Last December, a British Airways flight landing at London Heathrow Airport also experienced a close call with a drone. These reports aren't the only ones and they won't be the last either.
Aside from potential collisions with aircrafts, a different kind of concern also exists – the potential to use recreational and commercial drones as a weapon. Recently, ISIS announced a threat to bomb high profile events using drones in a coordinated attack. And have you seen the video of a drone equipped with a working, firing gun? It's a dangerous idea to say the least.
Proposed Drone Regulations for the Future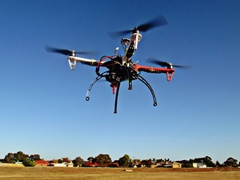 Earlier this year, the US Federal Aviation Administration (FAA) proposed a framework of regulations that would allow for routine use of small UAS. Among the proposed rules is ensuring drone operators are properly certified and retested every 24 months.
The House of Lords EU Committee is calling for mandatory registration of all commercial drones in the future. Registration of civilian drones would come in the long term. The database of drone operators would be used to track and manage drone traffic.
The Civil Aviation Authority of Singapore (CAAS) has recently implemented something similar to this after parliament passed new laws regulating the use of unmanned aircrafts. CAAS launched an online portal for drone operators to apply for necessary permits, including Operator Permits and Activity Permits.
Summary
Although inconsistent from country to country, these interim guidelines and proposals for the future by separate aviation authorities show a desire to establish international regulatory standards for drone use. Eventually, international aviation regulators and industry members will need to work together to address privacy and safety concerns, establish standards and regulations, and protect aviation airspace.

What are your thoughts about sharing aviation airspace with drones? Tell us what you think below.