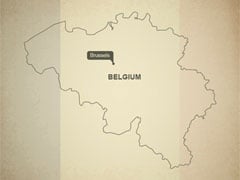 Brussels was rocked by terrorism this week. On the morning of Tuesday, March 22nd, two explosions hit inside Zaventem international airport and a third just a few miles away at Maelbeek metro station. The attacks have tragically left at least 30 people dead and hundreds wounded. These attacks come days after Paris terror suspect Salah Abdeslam was captured in the suburb of Molenbeek by Belgian authorities. It is believed the two incidents are related.
What We Know So Far
Two separate blasts were reported at Zaventem international airport around 8 a.m. local time. Two suicide bombers are believed to have detonated explosives in the departures hall of the main terminal. Police have identified Ibrahim El Bakraoui and Najim Laachraoui as the suspected suicide bombers.
A third suspect, seen on airport surveillance footage following alongside El Bakraoui and Laachraoui is still at large. Belgian Interior Minister Jan Jambon has stated that this third man planted a bomb at the airport and left the facility. This bomb was later found and deactivated.
About an hour after the explosions at Brussels airport, a separate third explosion occurred in Maelbeek metro station near European Union headquarters. The metro train exploded briefly after leaving the platform. The brother of Ibrahim El Bakraoui, Khalid El Bakraoui and another unidentified suspect is believed to be behind this attack. It is currently unknown if the unidentified suspect is dead or at large.
The taxi driver who picked up the suspects and drove them to the airport led officials back to an apartment. This apartment was then raided. Bomb-making materials and explosives were found.
ISIS has claimed responsibility for the attacks, but it is too soon for authorities to validate this.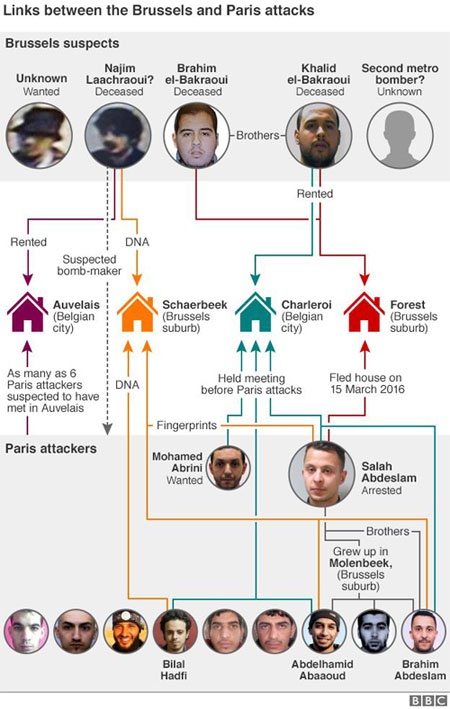 The Aftermath
Hundreds of travelers were left stranded immediately after the explosions. The city has partially reopened some metro lines, but the airport will remain closed through Sunday, March 27th with no passenger flights in and out of the city.
Belgium's terror threat level had been raised to Level 4 - a serious and imminent threat immediately following the attacks, but has just been lowered to Level 3 today. All are still instructed to remain alert and vigilant, avoid crowded places, and follow any instructions of the Belgian authorities.
What's your take on the Brussels attacks? Could it have been prevented or were these terror attacks inevitable? Moving forward, will stricter controls for critical infrastructure and aviation security need to be established?
Image Source: http://www.bbc.com/news/world-europe-35889305?ns_mchannel=social&ns_campaign=bbc_breaking